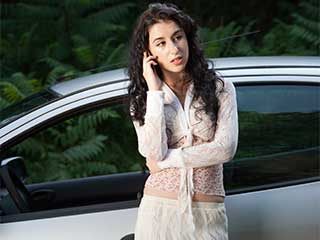 This card isn't one of the typical ones you might find in most people's pockets. But you will find it in the wallets phones of people who got to experience a lockout. There is a host of emergency locksmith services you might need at a moment's notice, and in these situations, you'll never be more thankful to have the right person's contact details to hand.
Here's a list of the situations you could find yourself in:
You get locked outside your home

Home lockouts are not fun. You'll have a host of people to call, but if none of them can help you, the most likely option you'll end up taking is having a locksmith unlock your door and replacing it for you. Even if it happens while you've just popped to the shop for quick buy, you might not have your mobile on you, and asking to borrow someone's phone to "make a quick call" is much easier than asking if you can "use their phone to access the internet, have a bit of a browse, before then making a call".

You get locked outside your car in a remote place

This is actually more feasible than suffering an auto lockout right outside your house. In a remote area, you won't likely be near phone and your mobile phone will struggle with internet connectivity. So having a card would prove immensely important.

A family member or local friend needs a locksmith

If you think about more than just the emergencies that happen to you, your family might need the help of a locksmith at some point, and you might very well be at the top of their list of people to call in such a situation. Being able to send them a photo of the card or simply provide them the details of someone that can offer local locksmith services right away without delay could be a lifesaver.