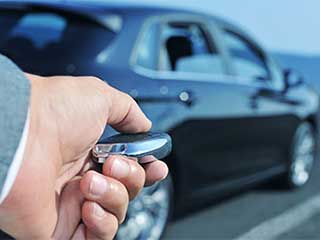 If you your car keys are locked in the car, don't worry! Our company provides a comprehensive emergency service to vehicles of all types from both foreign and domestic manufacturers. The model, age and condition are irrelevant to us as well. Our professionals are well familiar with the most advanced car locks and keys as well as with the oldest devices still in use. Rest assured that you will receive fast and effective assistance, and get back on the road in no time.
Locked Your Keys in the Car? Call us!
The moment you realize that you are locked out of the car might be pretty upsetting to say the least, but don't worry! Take a deep breath, relax, and give us a call. We are always ready for cases like these and are fully mobile as well. You can be rest assured the unlocking techniques, methods and tools are 100% safe.
We open locked cars in the shortest imaginable time! Rest assured that our technicians use only safe opening techniques and tools, and work with care and precision to ensure that everything is perfect. Let us help you in case your car keys are locked in the trunk as well. This situation is also quite common the keys can easily slip out of your pocket during loading and unloading. When the lid is closed, there is nothing else to do but to call us for help. We strongly recommend avoiding from trying to open the lock yourself. You could end up with a broken lock, and that's more expensive to fix.
Our trunk opening techniques are as safe and effective as the ones used for vehicle doors. If your lock is damaged in anyway and that is the reason you got locked out, let us fix it! When needed, our service includes ignition repair as well. No matter what the problem is, you can count on it that you'll be back on the road before you know it!
Call us anytime for any related question or problem you need taken care of! We are always at your service.
In addition, we offer:
Transponder Key Programming
Emergency Home Lockout Service